Configure the Language Sites of your OXID eShop Installation
Daily, there are more and more new online stores using OXID eShop. Some of these shops are supposed to be available in just one language (e.g. German), nevertheless they tend to forget to disable English, which is enabled as an additional language in OXID eShop by default.
This issue rears its ugly head if for example a browser's standard language has been configured in English and the shop is supposed to be available in German only and the administrator forgot to disable English. Then, visitors will see a English version of the shop that looks rather strange. All looks good in a browser with German as the language identifier. Then OXID eShop will show the nicely crafted German content as intended.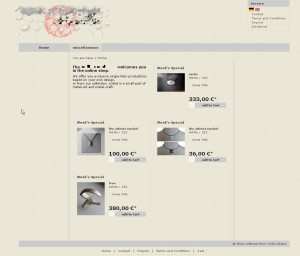 Above screenshot shows the English version of a supposedly unilingual German eCommerce site. Looks creepy, doesn't it?
Hence, if you don't need a language, please
deactivate it (see below screenshot) and
clear the cache (/tmp/ folder)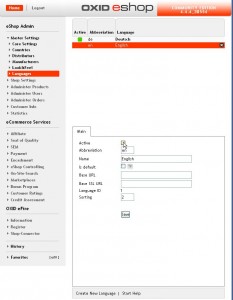 Hope this helps to avoid creepy zombie multi-language sites 🙂