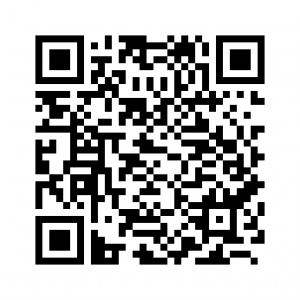 A few days ago, I was attracted by a billboard advertisment at a tram station near my home. The poster is apparently part of a mobile marketing campaign by Christ Jewelers (German), one of the leading jewellery and watchmaker chains with stores in all of Germany's big cities. Taking a closer look at the poster I found a QR code on it without any description and, as a curious person, I checked it out.
QR codes are a fantastic instrument in mobile product marketing… when they're used wisely. What I found here, is a good example of an ill-conceived mobile campaign and a squandering of marketing euros.
First, you'll be led to this URI: http://qr.christ.de/link/80ef6382f46050a15734b17f943cf4d. The trailing code eventually analyses which poster you have scanned… fair enough. After that, on your mobile device, you'll be redirected to a landing page: http://landingpages-christ.de/jette_pure_passion/. This redirection didn't work on a regular browser on my PC, it seems it's only intended for mobile marketing 🙂
Although I doubt that landing pages, from an SEO point of view, are still of real value, this particular landing page is even less useful than others, because it doesn't provide any meta or text information for search engines except of the URI. As a result, you won't find it in any top-level position in a search engine even if you search for "jette pure passion".
A boring embedded movie awaits you here, showing pieces of jewellery lying and hanging in a wood. The background music fits any 1970s film, and the movie itself cannot be skipped.
After a long wait (over 1:40 on 3G maximum speed – and remember, you are still at the tram station or in the tram already), you are allowed to enter Christ's online store via the button "ZUM ONLINE SHOP" (even the font doesn't fit well here and the letters are consequently cut off). Going further, you will realize that the storefront is not optimized for mobile devices. You will see the same user interface that you would access with your regular PC browser at http://www.christ.de… although with your mobile device, you sadly cannot even navigate through the flyout categories.
To be honest, I cannot even imagine how this epic marketing failure could have happened to a big player like Christ with an ocean of employees (of which at least some must be using mobile devices) and a large marketing budget. Christ should be able to afford a professional mobile marketing campaign without any of the problems I described above.
What do you think? Why do you think this mobile marketing campaign could have ended up so miserably? I'm interested in your opinion, so write in and let me know!