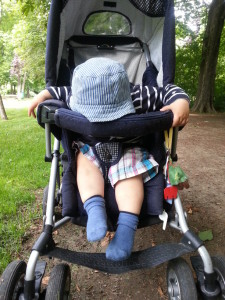 In Germany we have the possibility that also daddy can take on (part of) the parental leave. So I'll have the honor to take care of my youngest born for two month, from July 26th until August 25th.
All my daily tasks have gratefully been taken over by reliable colleagues and community members. I can't work on bigger projects like planet OXID and the translation center in this time.
Please note: I intentionally didn't switch on the automatic out-of-office reply as I am registered at many mailing lists etc. I most likely will answer any conversation (by email or other channels) only in September and cannot take on additional tasks. In urgent cases I'll be available via my mobile phone – just be aware I might be about to swaddle the puppy 😉
See you then!